Thank you for your interest in the CEU 2007 Symposium on Waterfront Developments to be held in Lisbon on December 7th.
Please note that you can register online through a PAYONLINE service offered by INTBAU who is a supporter of the CEU 2007 Symposium in Lisbon:
http://www.intbau.org/payonline.htm
Please note that the registration will be definitive on payment of the registration fee of 30 Euros to CEU-Portugal
The 30 Euros include participant's package, coffe-breaks and evening reception. Lunch and dinner have to be paid separately.
Students will be free of charge for the Symposium but need to register in order to secure a place at the Symposium:
Lunch and Fado Dinner are not included and need to be booked separately!
REGISTRATION:
Symposium, coffee breaks, reception, etc.: 30 Euros
Portuguese Lunch at typical Lisbon Restaurant: 15 Euros
Lisbon by Night Dinner with Live Fado Music: 28 Euros
We have a limited number of places and recommend you register as soon as possible. Please note also that Lisbon is a very busy tourist destination and that is preferable to book your travel and hotel as soon as you can!

If you need further help to set up your travel and accomodation to Lisbon you can get in touch with the Agencia Abreu who is supporting the CEU 2007 Symposium in Lisbon and providing assistance to participants without charge!
Please contact Elisabeta Figueiras for further details:
Telephone: 00351 21 415 61 1
efigueiras.lisboa@abreu.pt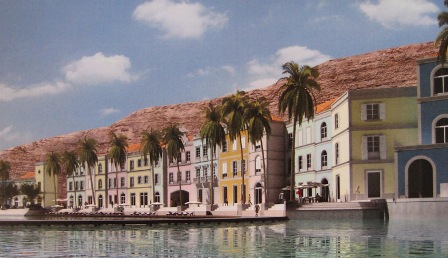 Ponta Bicuda, Island of Santiago (Cap Verde)
For supplementary information, please email us!